Hereworks are ISO 27001 Accredited
What it means and how Hereworks achieved ISO 27001 Accreditation
Hereworks are proud to be the first Master Systems Integrator in the country to achieve ISO 27001 accreditation.
This accreditation recognises the impeccable security standards that we use to keep information assets secure. With cybercrime on the rise, keeping this data safe is of vital importance. This helps dispel worries that our clients may have about their sensitive information.
ISO/IEC 27001 provides requirements for an information security management system (ISMS), however, there are more than a dozen standards in the ISO/IEC 27000 family. Using them enables organisations of any kind to manage the security of assets such as financial information, intellectual property, employee details, or information entrusted by third parties.
Having a high level of security is of vital importance to us. This allows us to keep valuable information about our organisation, our staff, and our clients secure. 
As a Master Systems Integrator, it is imperative that our clients are safe in the knowledge that we can connect all their systems securely. 
We keep our staff up to date on the latest rules and regulations, as well as provide frequent refresher training as needed. Furthermore, our in-depth onboarding programme assures that even the freshest faces follow these rules. By doing this, we have created a culture that revolves around these exemplary practices.
Once achieved, the certification lasts for three years. Auditors from the CB will continue to conduct surveillance visits every year while the certification is valid. It is essential during this time to keep our ISMS up to date and compliant.
What is ISO 27001
The International Standards Organisation is a worldwide federation of national standards bodies. They are a non-governmental organisation that includes standards bodies from more than 160 countries. These high standards allow a company to operate within certain metrics and illustrate this with an accompanying accreditation.
Founded on 23 February 1947, the organisation develops and publishes standardisation in all technical and nontechnical fields other than electrical and electronic engineering. It is headquartered in Geneva, Switzerland, and works in 167 countries as of 2022.
As of April 2022, the ISO has developed over 24,261 standards. These cover everything from manufactured products and technology to food safety, agriculture, and healthcare.
A range of standards apply to information technology, and ISO 27001 is one of the most popular in the group. It provides a framework for an ISMS that enables the continued confidentiality, integrity, and availability of information as well as legal compliance.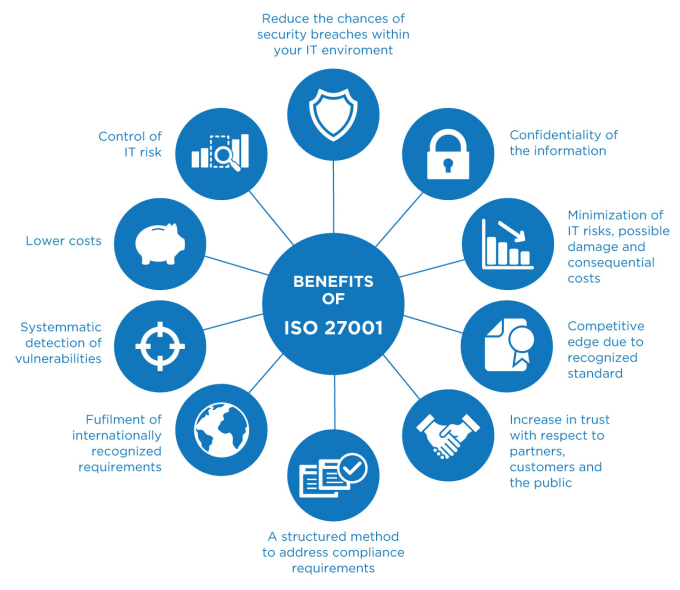 How we achieved ISO 27001
While the process to achieve ISO 27001 is lengthy, it is one that the team tackled with fervour and dedication. It required hard work and working with an external consultant to achieve it. It showed us that effective cybersecurity is a journey; not a destination.
Anup Dambal, who is an integral part of the Hereworks team, explained: "We had a great foundation in place when we ventured out to start this project which made things a little bit easier. There were some gaps that needed filling which allowed us to find quality solutions, which we really enjoyed.
Hereworks worked with a consultant who helped uncover these problems and address what needed to be done. It helped to be able to hold someone accountable for implementing changes too.
It is important to realise that these things don't happen overnight and upholding these standards is an ongoing process."
Learn more about how we connect systems securely over on our Smart Buildings MSI page.
Share this article
Feature Posts
Exploring Indoor Air Quality Sensors: A Comprehensive Guide
Meet the Team – Stephen Weir, Master Systems Integrator (MSI) Director
Hereworks SmartScore Accreditation